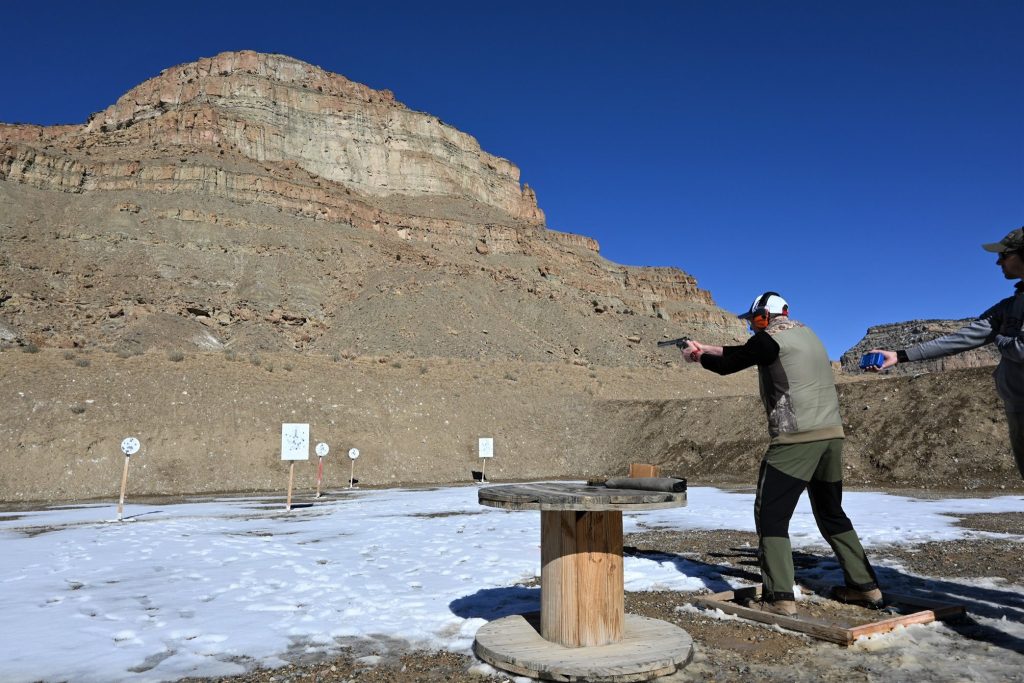 APG hosts monthly SCSA matches on the 4th Saturday of each month at The Cameo Shooting and Education Complex (CSEC).
To find the dates and start times of our upcoming matches, please check out the APG Calendar.
To register for upcoming matches or to see results for past matches please visit our club page on Practiscore.  Use "Cameo" as the search word in Practiscore to find our matches.  
 For Information on Steel Challenge Matches contact Jim Burnell, apg@jburnell.com
New to Steel Challenge?
Check out this video:
Introduction to Steel Challenge