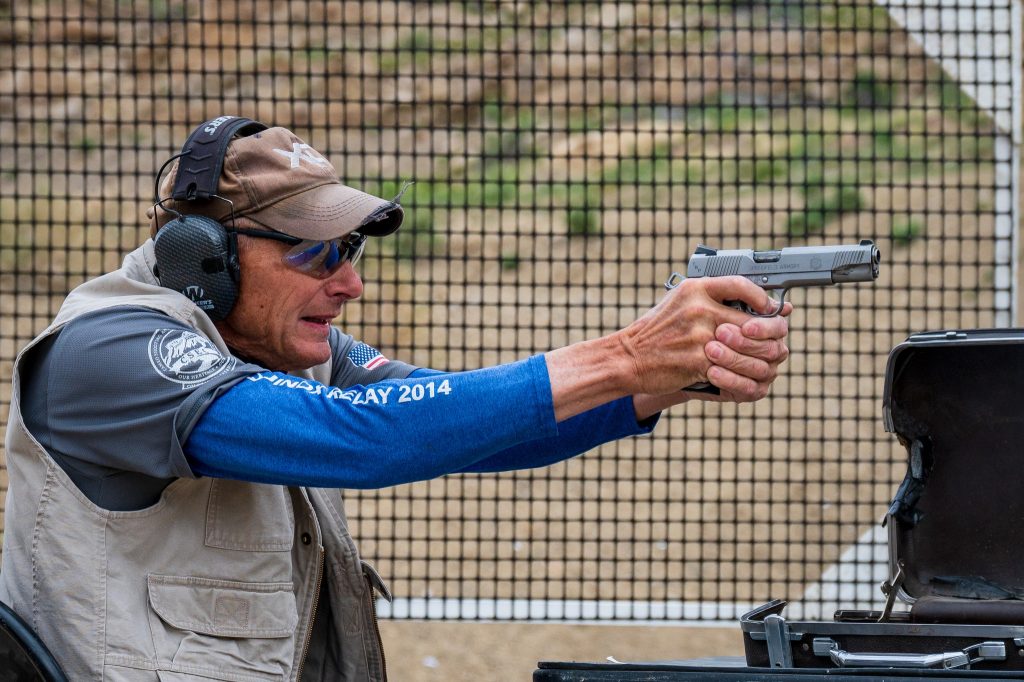 APG hosts monthly IDPA matches on the first Saturday of each month at The Cameo Shooting and Education Complex (CSEC). Summer matches (April – October) start at 9 am.  Shooters are expected to arrive 90 minutes early to help with stage construction.  Winter matches (November – March) start at 11 am. 
View  APG Calendar.   
To register for upcoming matches or to see results for past matches please visit our IDPA club page on Practiscore.  Search for our matches on Practiscore with the word 'Cameo'.  
Pre-Registration and payment on Practiscore Is required

New shooters are welcome if you can safely draw from a holster and comply with basic gun safety rules. IDPA Membership is not required to participate, however, we cannot submit classification data to IDPA for persons who are not current members, so if you plan on competing in sanctioned matches, join IDPA!