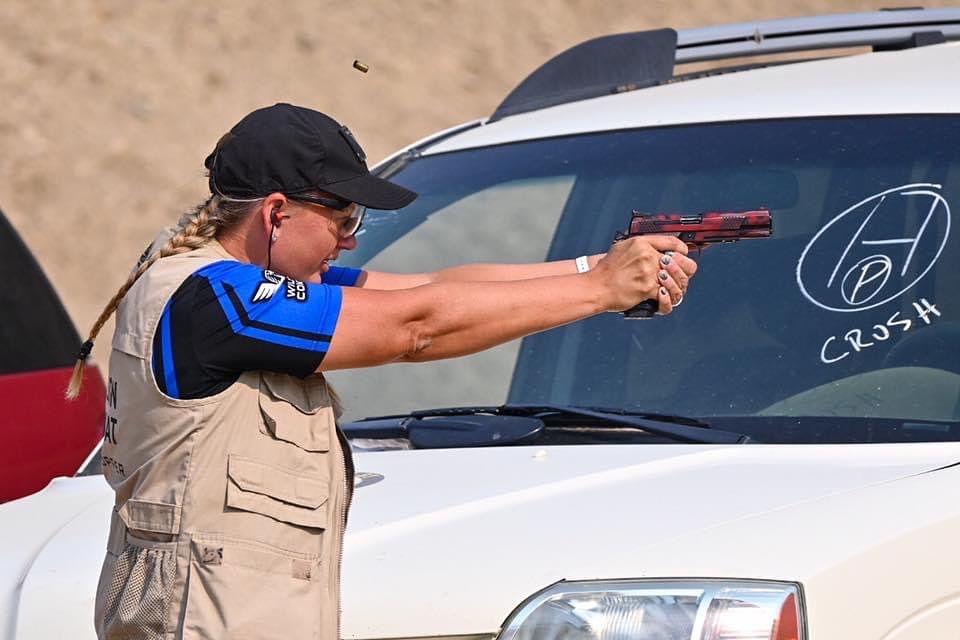 The 2022 Femme Fatale Ladies IDPA Championship at Cameo is Saturday April 2nd.
Match starts: April 02, 2022 @ 8:00 AM · Match ends: April 02, 2022 @ 5:30 PM
This is a Tier 2 ladies only event
There will be an awards ceremony immediately following the match.
LOCATION:
Cameo Shooting and Education Complex
3934 I 9/10 Rd
Palisade, CO 81526
COURSE OF FIRE:
12 stages with creative props and stage design. Round count is 185 (bring at least 250 rounds).
SCHEDULE:
The match will start at 8 am on Saturday April 2nd. An awards ceremony will immediately follow the match.
REGISTRATION:
For more information and to register for the match, click the following Practiscore link:
LUNCH:
Lunch will be provided. If you have special dietary needs, please bring what you need.
AMMUNITION FOR SALE:
Ammunition is available immediately for pre-purchase at the range and will be stored with the competitor's name and the match information on it until the competitor arrives at the range prior to shooting the match. We currently have plenty of most calibers at reasonable prices. It is a limited supply and is on a first come first served basis. Call (970) 464-1339 for purchase and for specific information regarding ammunition
MATCH SHIRTS:
Match shirts will be provided for staff. Competitors may purchase a match shirt in the future. Watch for details on T-shirt purchase on Facebook. Follow the match on Facebook (Meta) for more details to be provided at a later date. https://www.facebook.com/femmefataleatcameo
CANCELLATION POLICY:
Refunds will be granted in full, minus administrative costs, until March 1st. No refunds after March 1st.
MATCH HOTEL:
Quality Inn, 733 Horizon Dr, Grand Junction, CO – 970-245-7200, Ask for the special IDPA Femme Fatale rate. $99 for Friday and Saturday nights. $89 for Sunday through Thursday. This hotel is managed by our IDPA State Coordinator.
CAMPING:
Camping is available within a few miles of the range at James M. Robb – Colorado River State Park – Island Acres Section
$18/night for tent sites to $28/night for full RV hook ups
1-800-678-2267
https://www.cpwshop.com/camping/james-m-robb-colorado-river-state-park-island-acres-section/r/campgroundDetails.page?parkID=50027&media=3
There are a limited number of "dry-camp" RV sites at the range that are available to reserve by calling the range office at (970) 464-1339.
IDPA level II match,
Price:

$125.00